If you have private photos of Flynn you want to share, please contact us.
Flynn was awarded the Distinguished Contributor Interview. The interview was recorded and is available on the videos page.
With Phil Rushton (Richard Lynn in the background).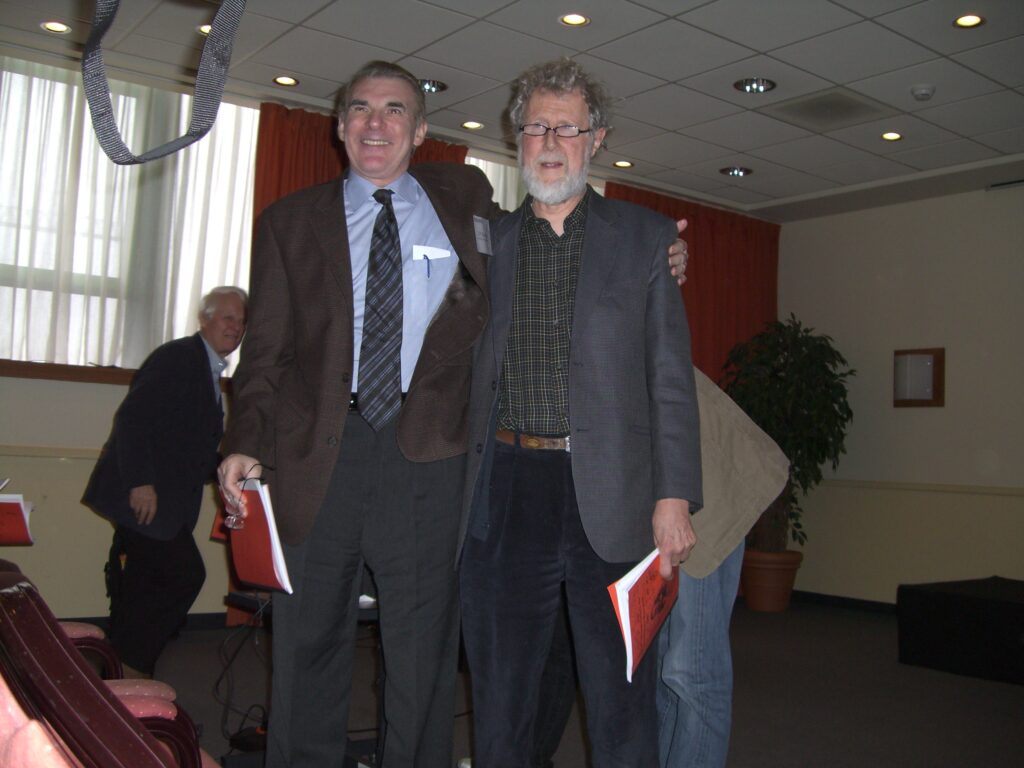 James Thompson asking a question (left), Flynn standing (right).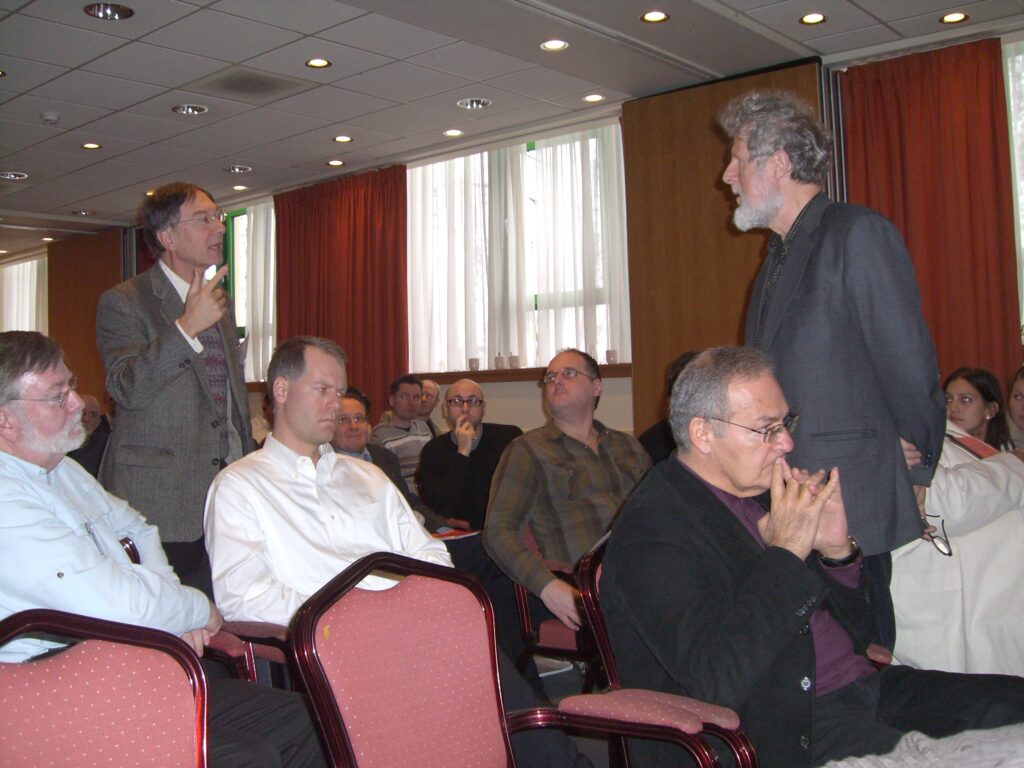 Debate following his lifetime achievement award. Full video here. In front row: Robert (Bob) Gorden, Linda Gottfredson, Douglas Detterman, Richard Haier.

Other pictures from conference